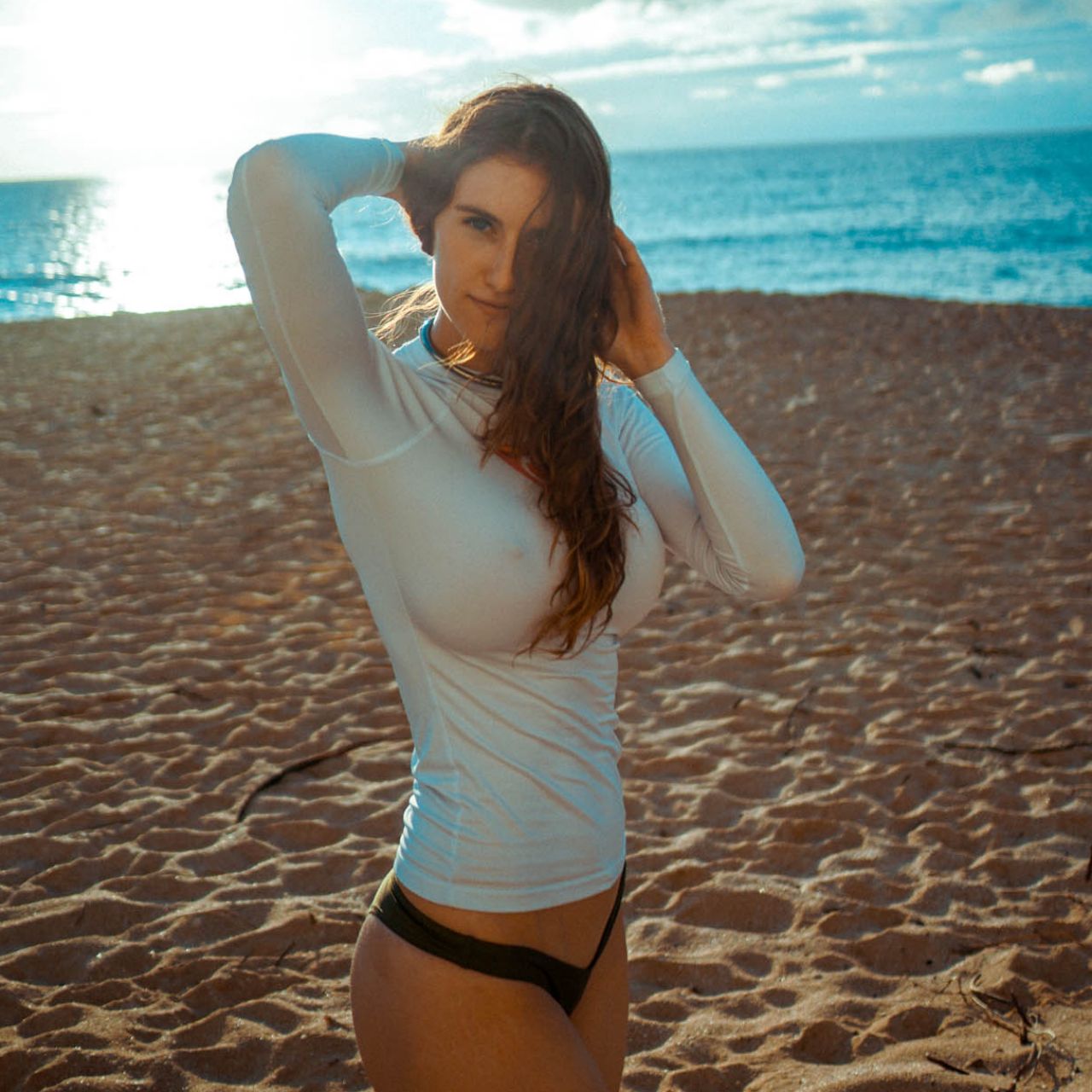 Last Swim of The Day
The beach is quiet. The sun is rapidly disappearing on the horizon. People are drinking beers looking at the girls walking by. I am one of them. I walk up and down the dunes of sand. I dip my toes from time to time in the salty water. I like spending these last minutes of clarity outdoors. You can hear the blowing the Pu. Let's walk back home together!
---
Want to enjoy all of Piper's exclusive photos and videos?