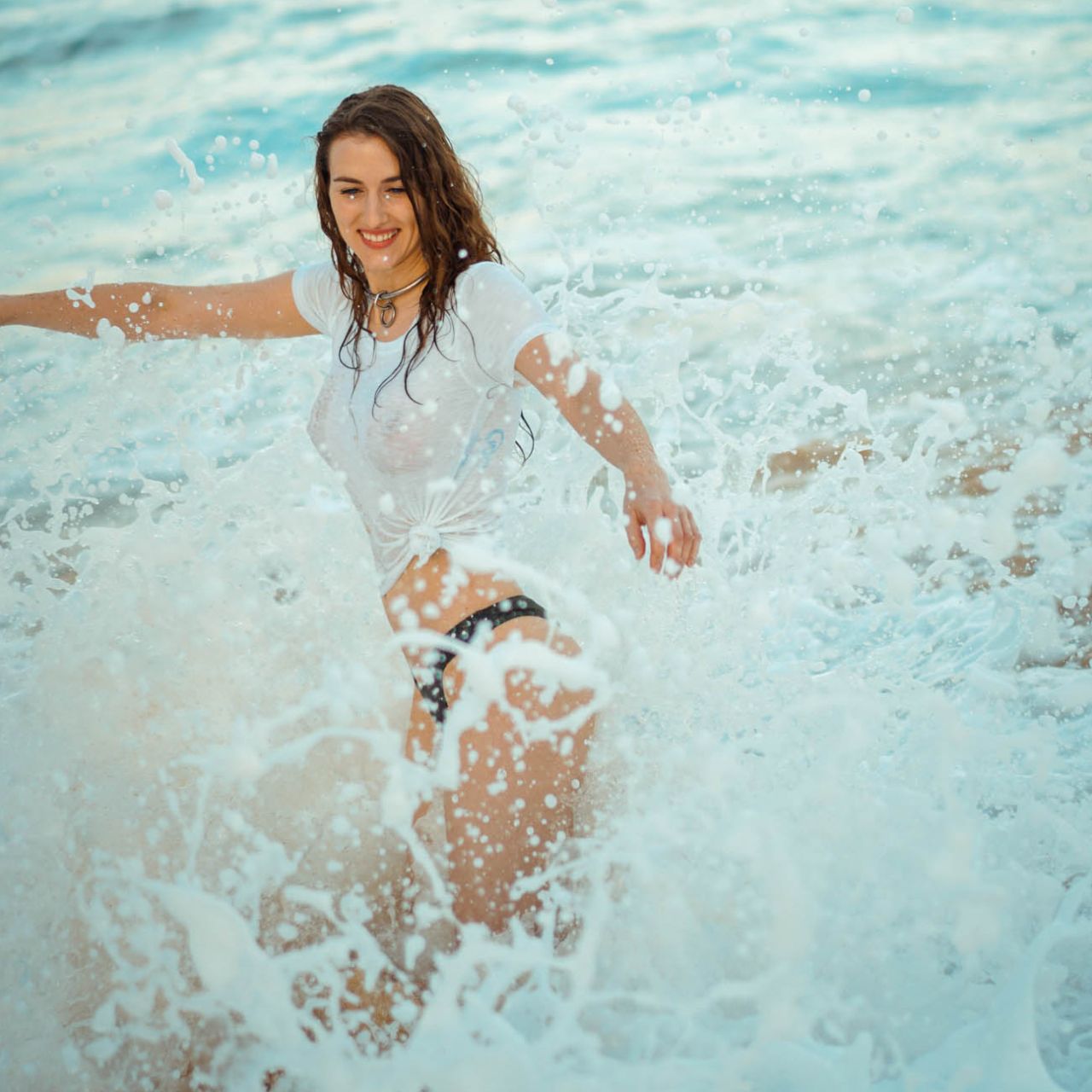 The Wetter, The Better!
The waiting is over! Now its time for me to adventure myself in the deep waters, to go further into the ocean. My bikini bottom is already soaked. As my hips get hit by big waves, droplets splash all over my white T-shirt making the fabric even more translucid. That's just how every Wet T-Shirt competition has to end. Enjoy it, before it dries!
---
Want to enjoy all of Piper's exclusive photos and videos?