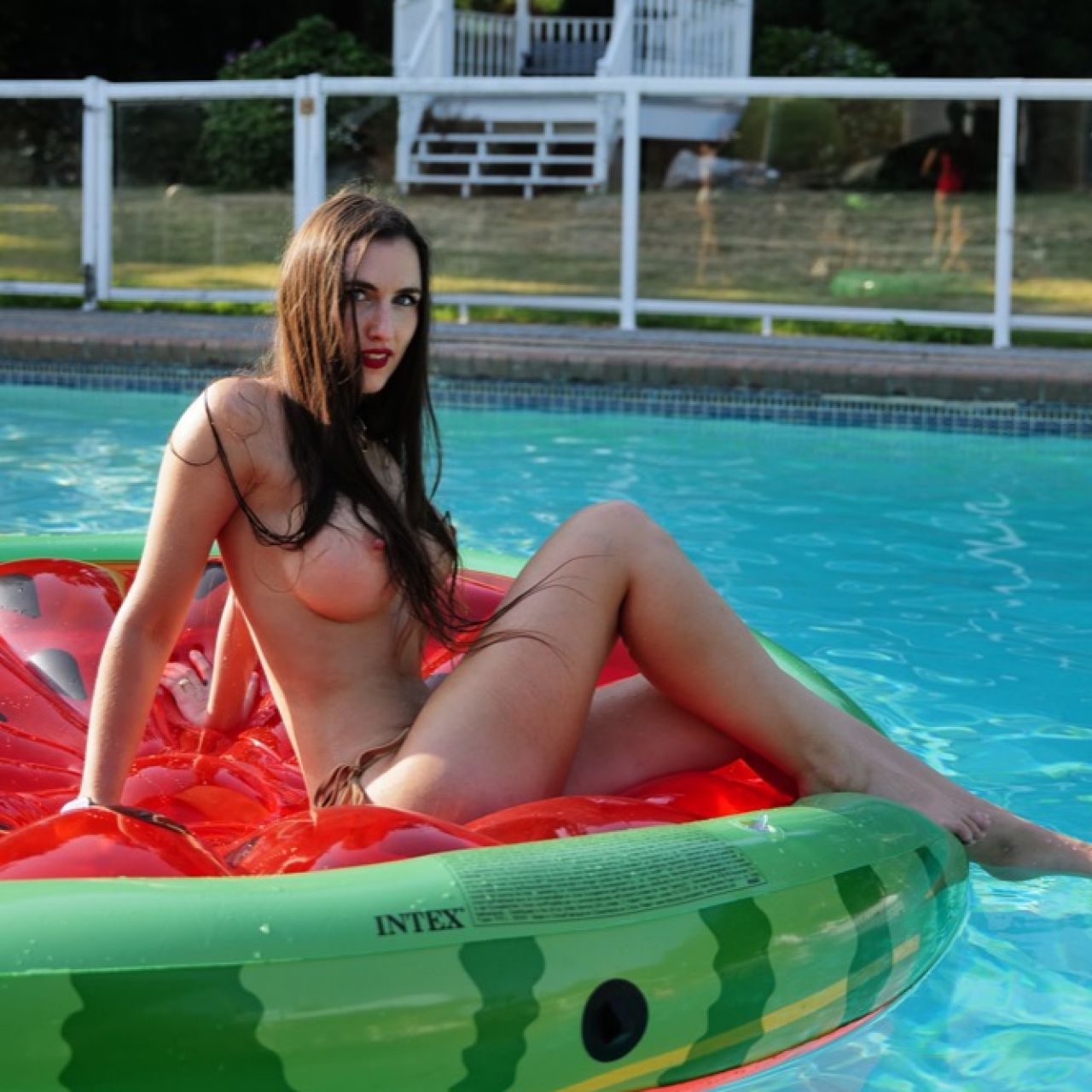 Piper Blush's Poolside Watermelon Delight
Step into the vibrant world of Piper Blush as she embraces the carefree joys of summer. In this captivating photo set, we witness the stunning model's playful indulgence as she takes center stage on an enchanting inflatable watermelon in the midst of a dazzling pool oasis. With the sun radiating its warm embrace, Piper Blush exudes an irresistible charm, accentuated by her infectious smile and luminous beauty. As she reclines upon the buoyant watermelon, her carefree spirit matches the exuberance of the season. Each click of the camera captures her enjoyment, transporting viewers to a realm of pure delight. Amidst the sparkling azure waters, Piper Blush finds solace in this delightful oasis, creating a visual symphony of bliss. Her sun-kissed skin glistens as she relishes the sensation of cool water against her fingertips, her radiant energy radiating from every frame. The refreshing playfulness of her surroundings melds harmoniously with her vivacious personality, evoking a sense of joy and liberation. The vibrant colors of the inflatable watermelon harmonize perfectly with the vivid blue sky and lush greenery, creating an enchanting contrast that enhances the overall composition. Each shot invites viewers to immerse themselves in the serenity of this summer sanctuary, where Piper Blush's presence serves as a beacon of happiness and fulfillment. This photo set encapsulates the essence of summer indulgence, reminding us to embrace the simple pleasures that await us. Join Piper Blush on this captivating journey as she basks in the sun-drenched pool, demonstrating that there is no better way to celebrate the season than by surrendering to the joyous spirit of the moment.
---
Want to enjoy all of Piper's exclusive photos and videos?