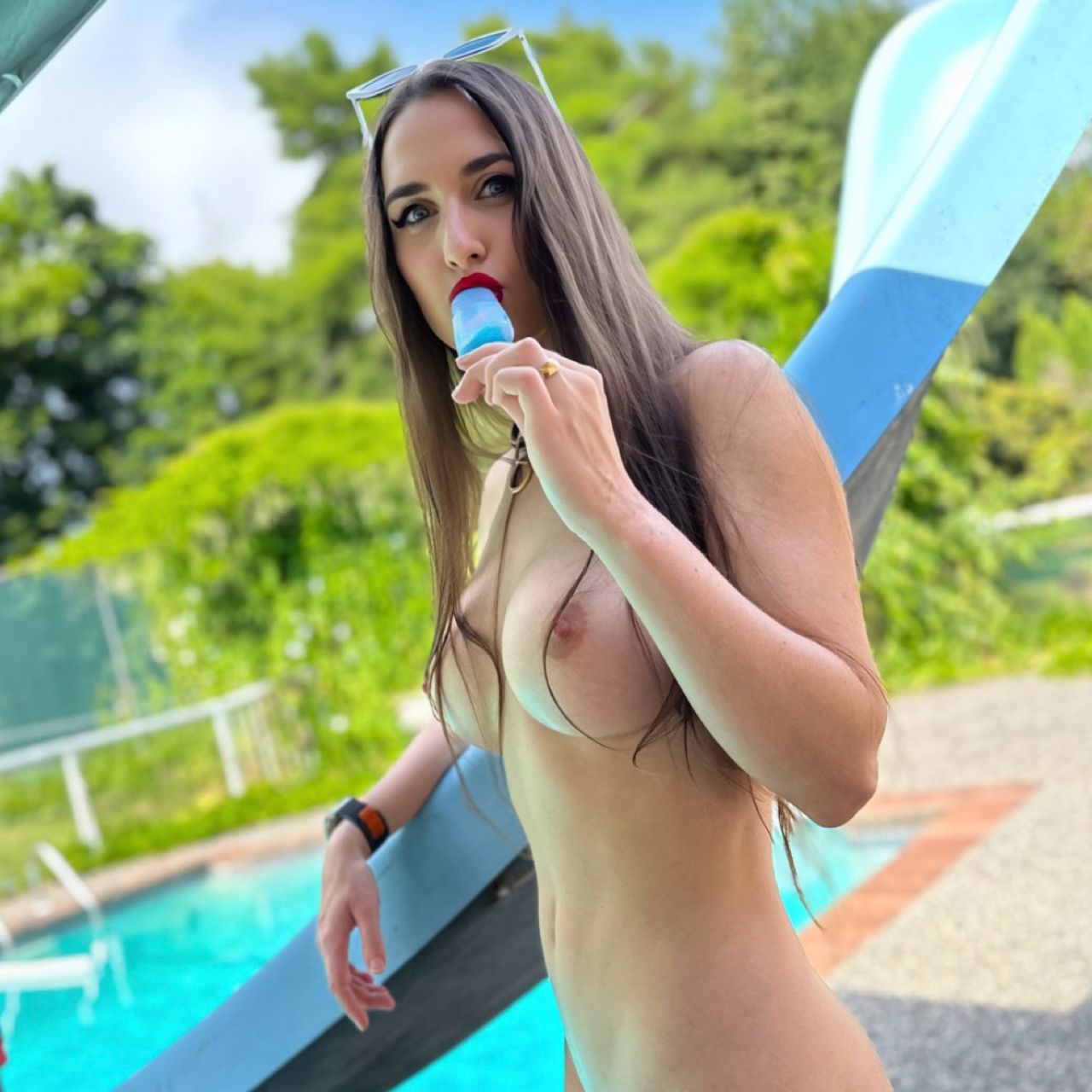 Popsicle & Sunglasses!
In this captivating photoset, the mesmerizing Piper Blush invites us into her world of relaxation and indulgence. Set against the backdrop of her luxurious pool, Piper is seen enjoying a refreshing popsicle, radiating an aura of summer bliss. The sun glistens off her flawless skin, and her enchanting eyes, shielded by stylish sunglasses, exude a playful confidence. With her choice to wear only sunglasses, Piper effortlessly showcases her natural beauty and effortless elegance. The combination of her sensuous charm, the vibrant colors of the popsicle, and the serene pool setting creates a visually captivating series that leaves a lasting impression on its viewers.
---
Want to enjoy all of Piper's exclusive photos and videos?