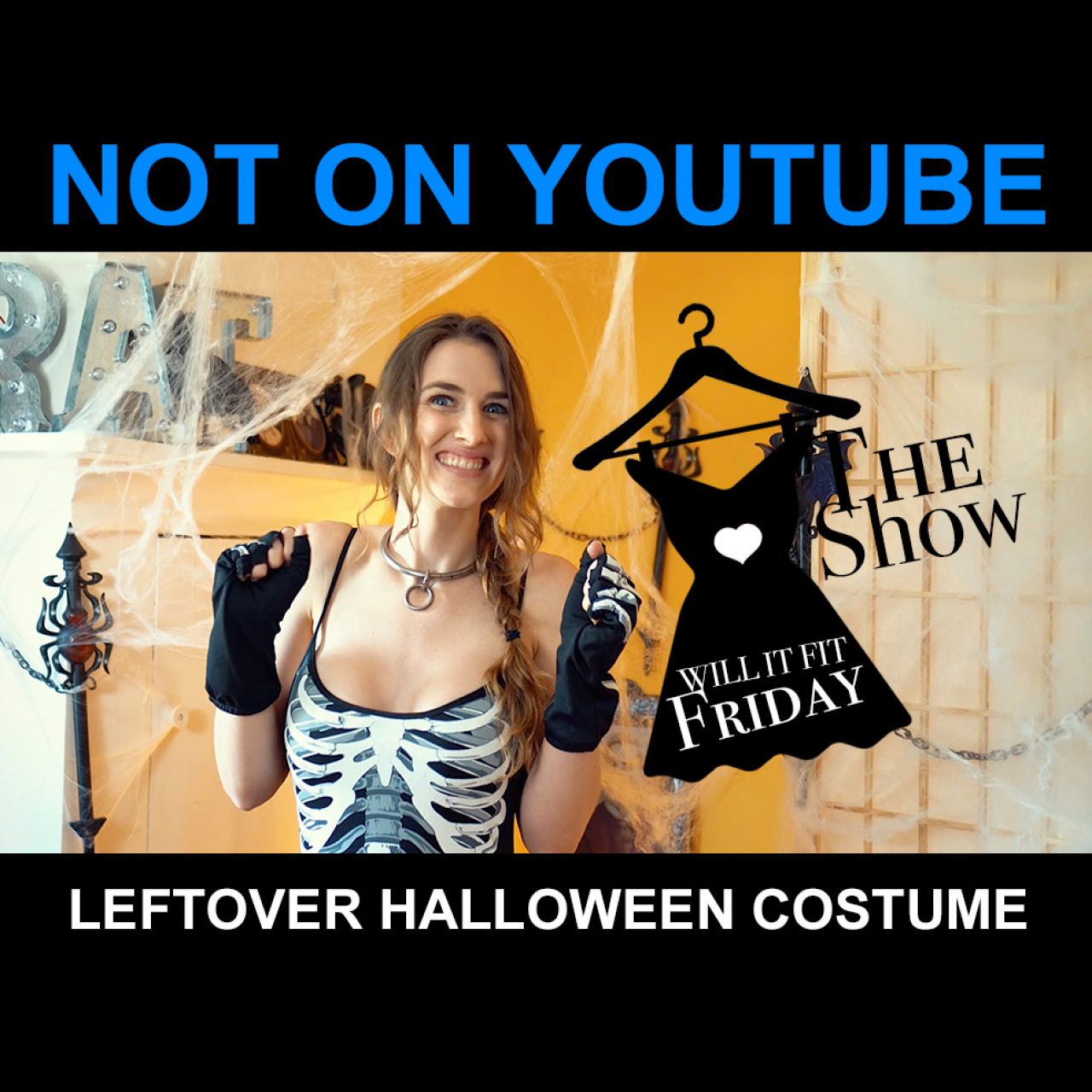 Leftover Halloween Costume, Aye Aye!
Welcome to Will It Fit Friday- The Creep Show! Where I try mystery clothes that you send me from Frankenstein, Dracula's Castle, and your grandma's coffin, or whatever. Will it fit, that is the disgusting question? You tell me if it's a repugnant Fit or Vomit! A small envelope arrived for me, of so very small. What kind of costume could fit in this tiny package? It must not be big, nor very thick. I can feel some button thru the envelope. What costume could have buttons? It's a very Special October Edition of your favorite YouTube Series. Your host Piper transforms herself into a bag of repulsive bones. She impersonates the psycho girlfriend of your nightmares. Her eyes stare strangely, her wicked voice terrorizes. No candy for the children. The occult trick or treat is about to begin. The haunted set-up is filled with chilling spider webs, a dreadful rat, and a black raven. Possessed old portraits of the dead and the undead hang on the molded walls. You can sense evil lurking in this gruesome scene. Special thanks to my secret admirer who bought this themed Halloween Costume for the spooky edition of October's Will It Fit Friday's. Now watch me try it on and tell me if it is a FIT or SPIT?
---
Want to enjoy all of Piper's exclusive photos and videos?