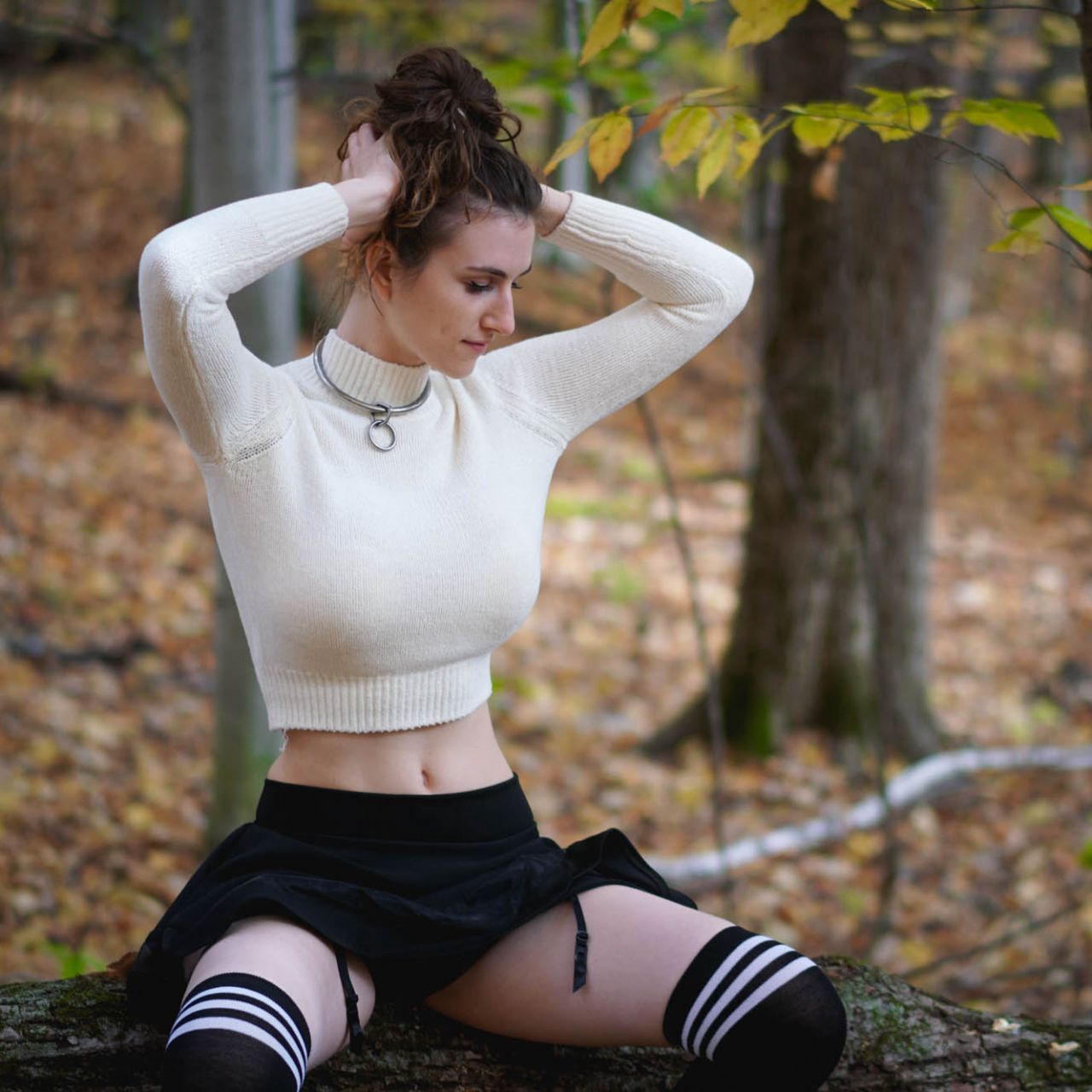 Canadian Season: Fall
Let me take you on a walk deep inside the forest on an October day. The leaves are changing colors. They fall off the trees as the wind carries them away until they finally land on the ground like so many others. It is a beautiful time of the year. The weather is still warm, ideal for outdoor and nature activities. Let me show it to you!
---
Want to enjoy all of Piper's exclusive photos and videos?