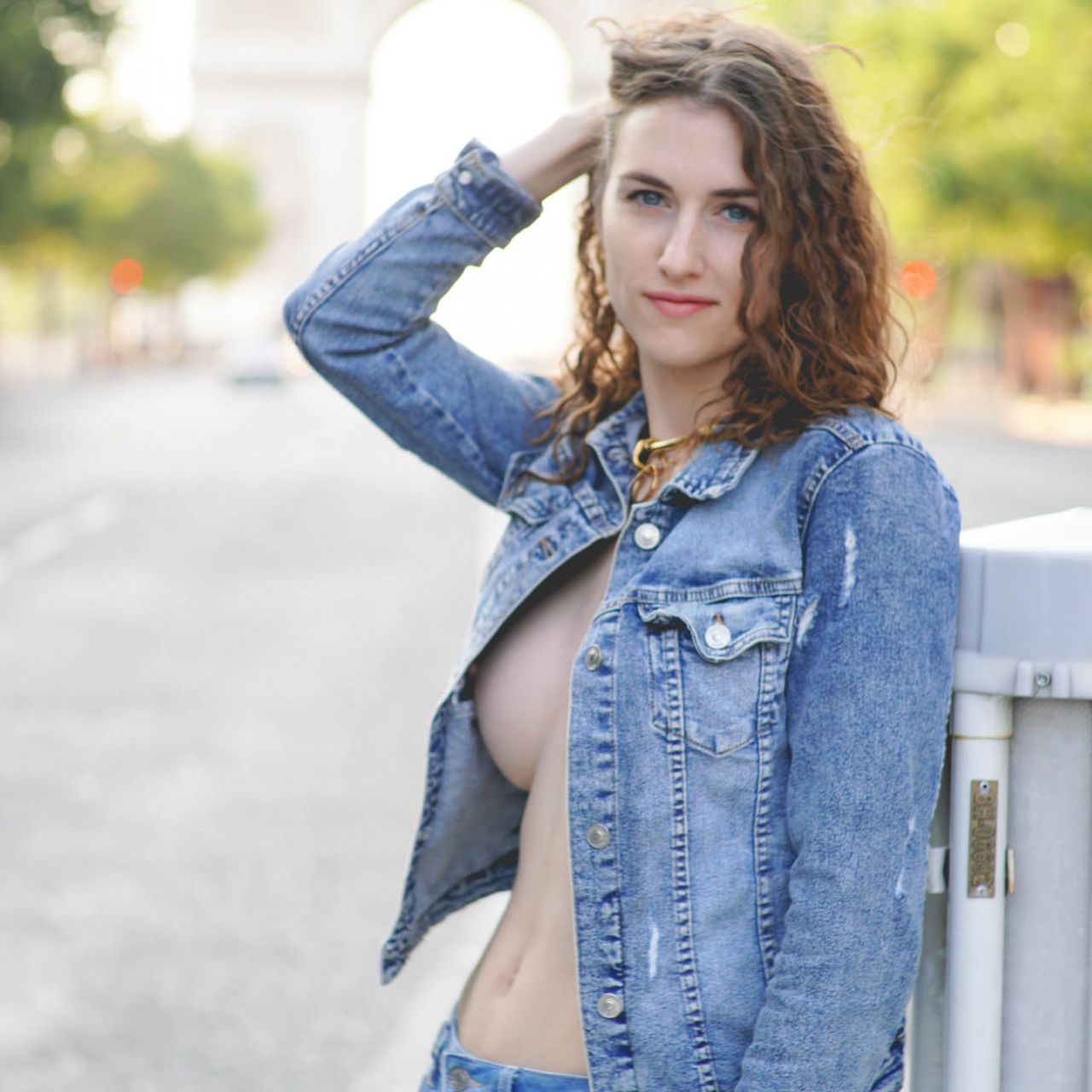 Public Nudity In Paris
In the streets of Paris, you feel so free. The city of love is filled with beautiful nude statues. There is something in the air, that makes you want to do the same. And so in front, of the Arc de Triomphe I open my jeans jacket in the middle of the street. Cars drive each side of me, glancing at my skin while passing by. It's a great feeling to be exposed next to one of Paris' monuments!
---
Want to enjoy all of Piper's exclusive photos and videos?