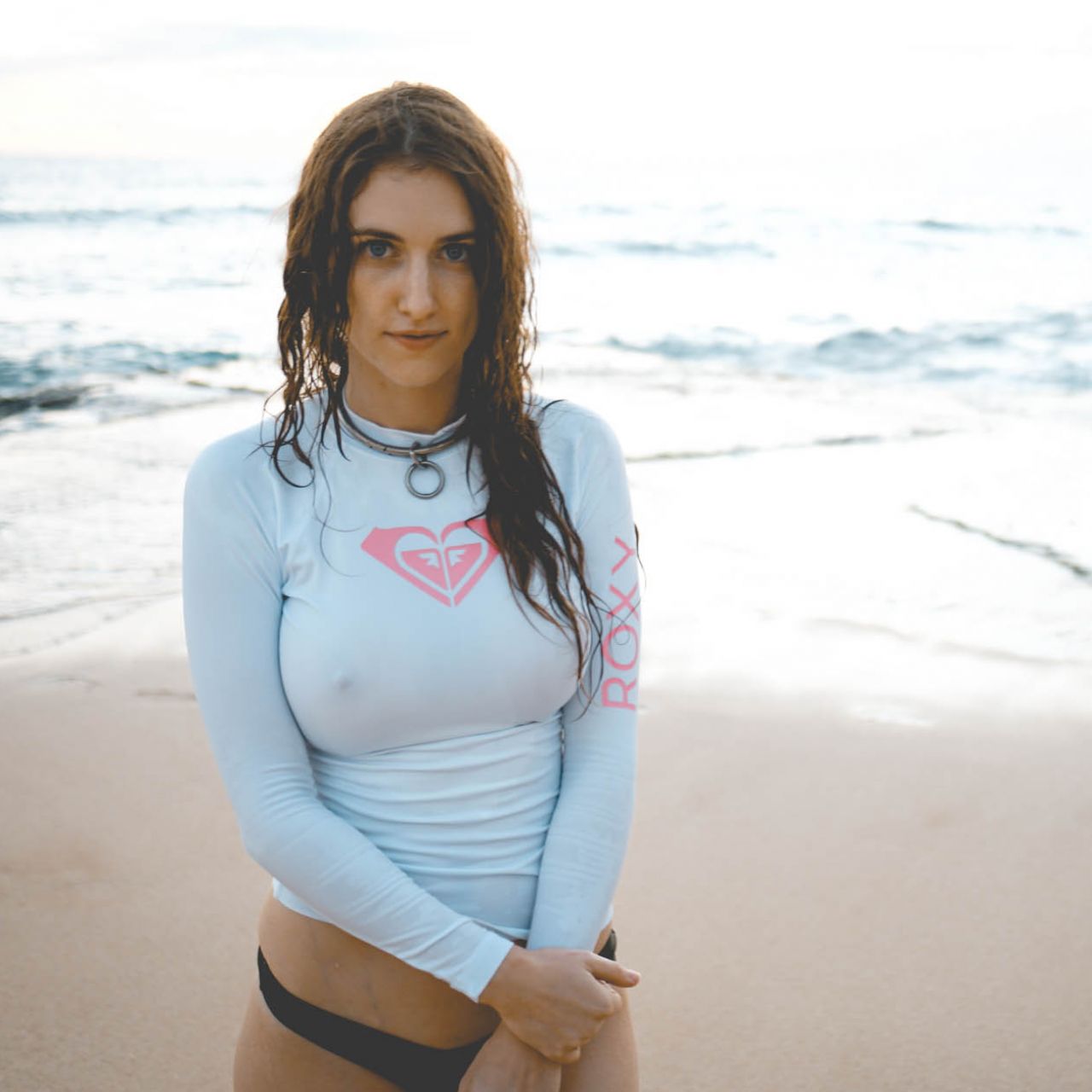 Sheer, Wet and White
When the sun is about to set the water becomes a little bit cooler. I trade my bikini top for a tight and white long sleeve. As the white fabric absorbs the water, it becomes sheerer. I feel it tighten, sticks to my body like a new skin. It leaves nothing to the imagination, but the color of my inhibition. Observe the way white accentuates a woman's curves!
---
Want to enjoy all of Piper's exclusive photos and videos?