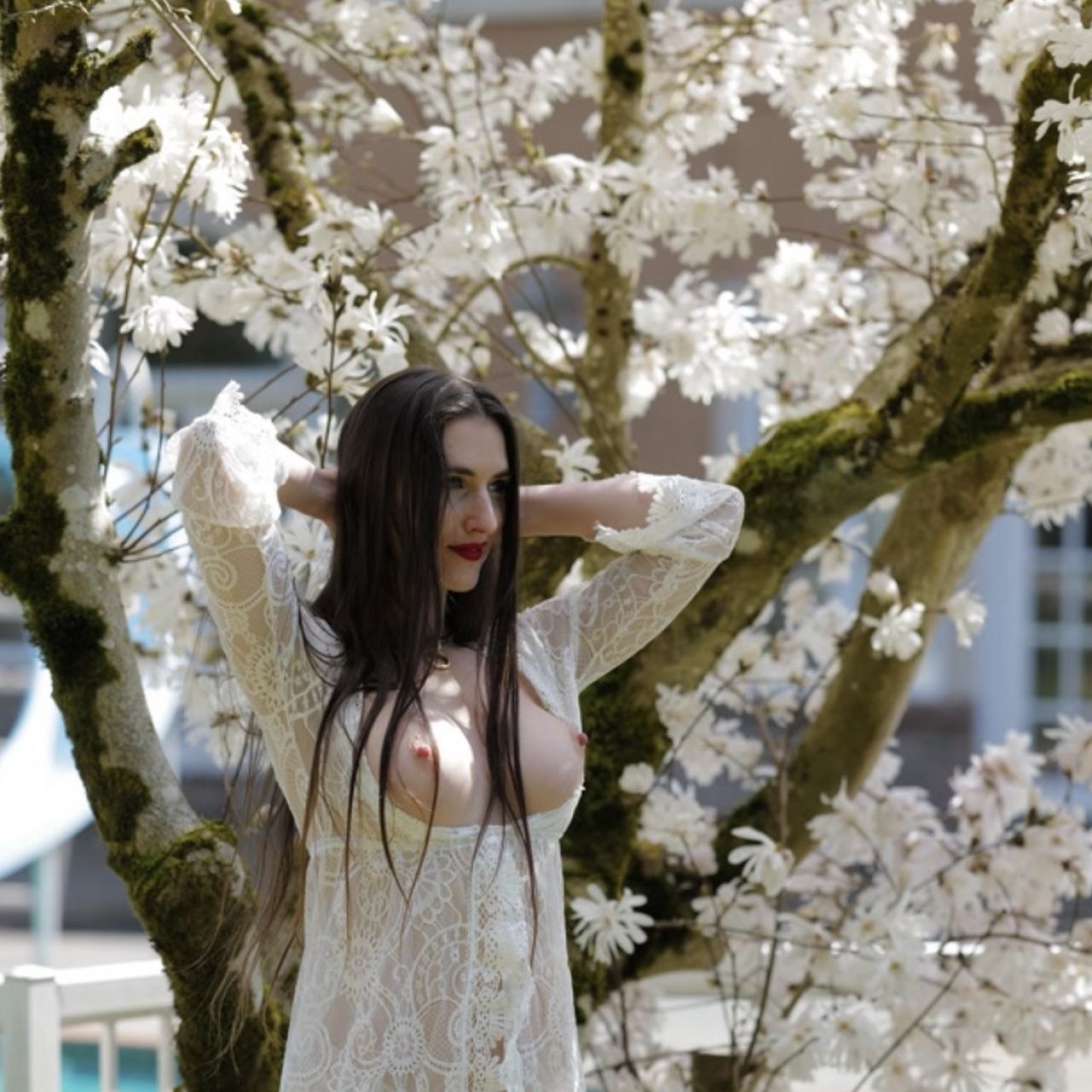 Piper's Cherry Blossom
Every spring, Piper eagerly waits the cherry blossoms' arrival, knowing that her tree would bloom with them. And when they did, she would sit under the tree's shade, surrounded by a sea of pink and white, feeling at peace.
---
Want to enjoy all of Piper's exclusive photos and videos?