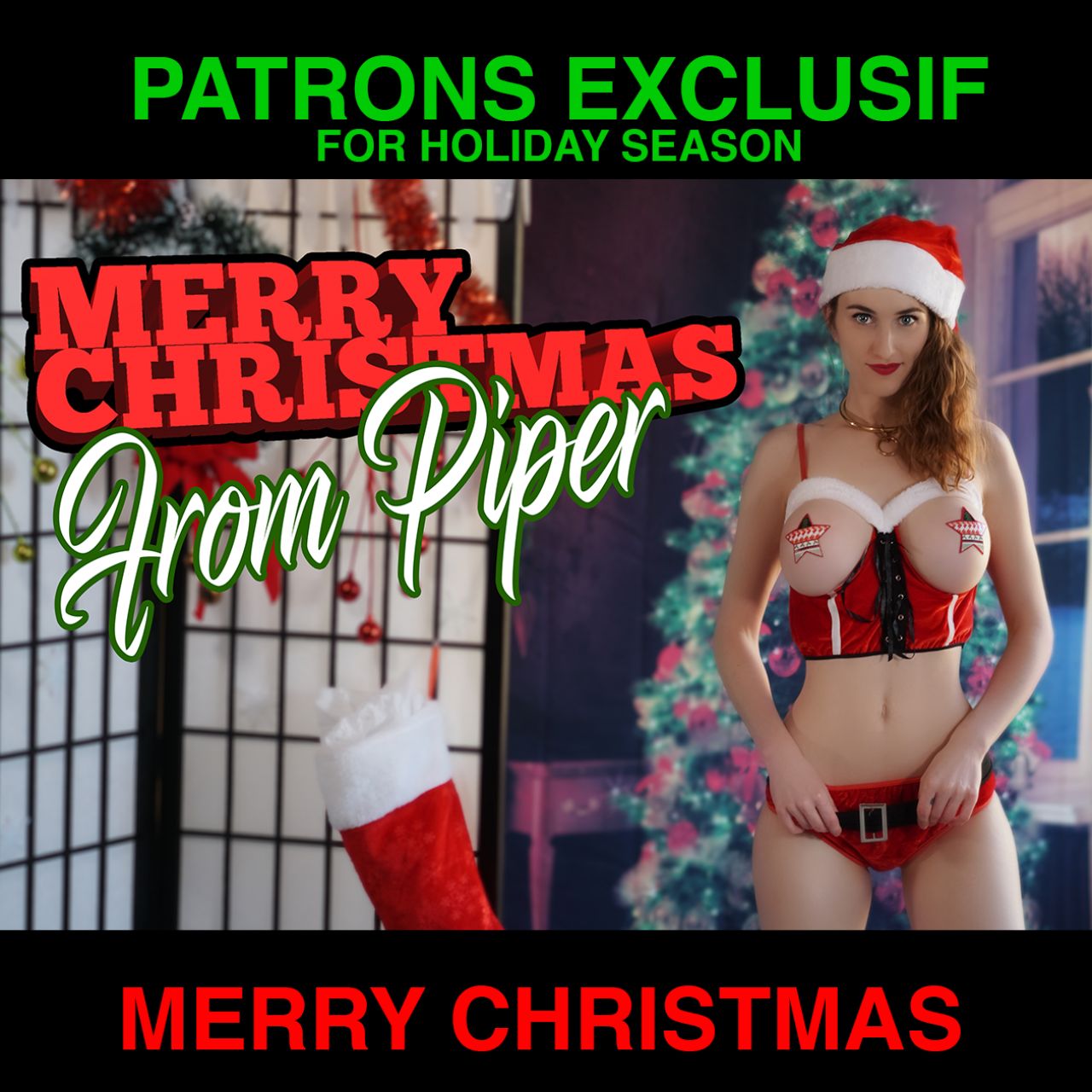 Santa Claus is Comin'
Nice boys leave a Tip, so they can send Piper a naughty message! A very naughty future is awaiting you in the company of Piper and Charlotte! Enter now to be on Santa's bad list. Welcome to Will It Fit Friday, the Christmas Show that will jingle your bells. Where Piper tries on the mystery gifts that Santa secretly puts under her Christmas tree.
---
Want to enjoy all of Piper's exclusive photos and videos?